Hi guys
After the lovely Mrs C posted about this on her blog I had to rush out and buy my copy of Sugar magazine!! For those of you haven't seen Sugar magazine are giving away three Barry M Limited Edition Duo Eyeshadow pencils. The magazine costs £2.99 so this is a fab deal! This is what I got for my £2.99….
Also on Martin Money Tips email there is another fab Barry M offer!!
"Get a free Barry M make-up set worth £9 with a voucher from the Sun's Buzz magazine (60p) on Sat 12 Feb. The set contains lipgloss, nail polish and a black kohl eye pencil.


To get your freebie, simply take the voucher along with you to your nearest Superdrug store, between Sat 12 and Fri 18 Feb. It's only one voucher per person and per transaction, and only original coupons will be accepted (no photocopies allowed).
The offer is also available in Scotland and Wales, but sadly Ireland and NI aren't included."
Peacocks Purchases
So yesterday my vouchers from one of my survey sites came back, which meant I had to take a trip to Peacocks on my lunch today! I picked up these sweeties 
lindsey envelope necklace £4.50 Peacocks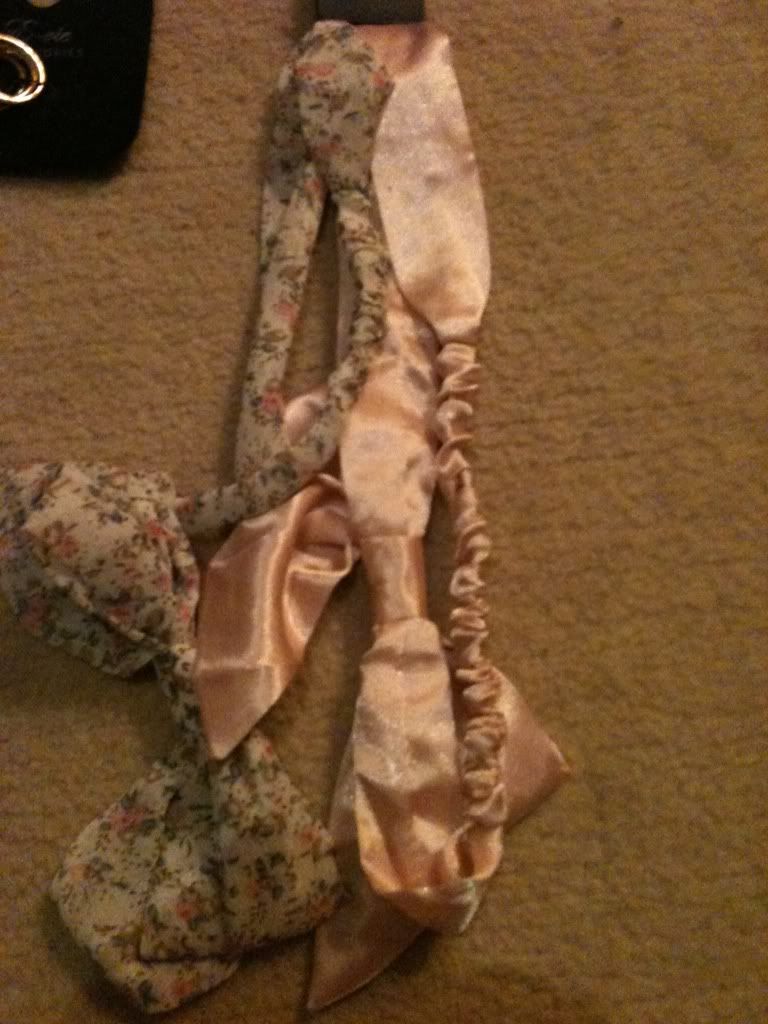 2 pack fabric bow headbands £3.50 Peacocks
multi pack flower ring £4 Peacocks
Just realised you can see my dodgy little finger in the pick, whoops!!
Thanks for looking and happy bargain hunting 🙂