Hiya 🙂 As most of you will know I went to Cardiff last night and got pretty piddled! As always I drank way too much, today is very much a PJ day for me! I took some quick outfit and face photos, sorry that they aren't the best, I was in a rush to go out so didn't have time to get the tripod out!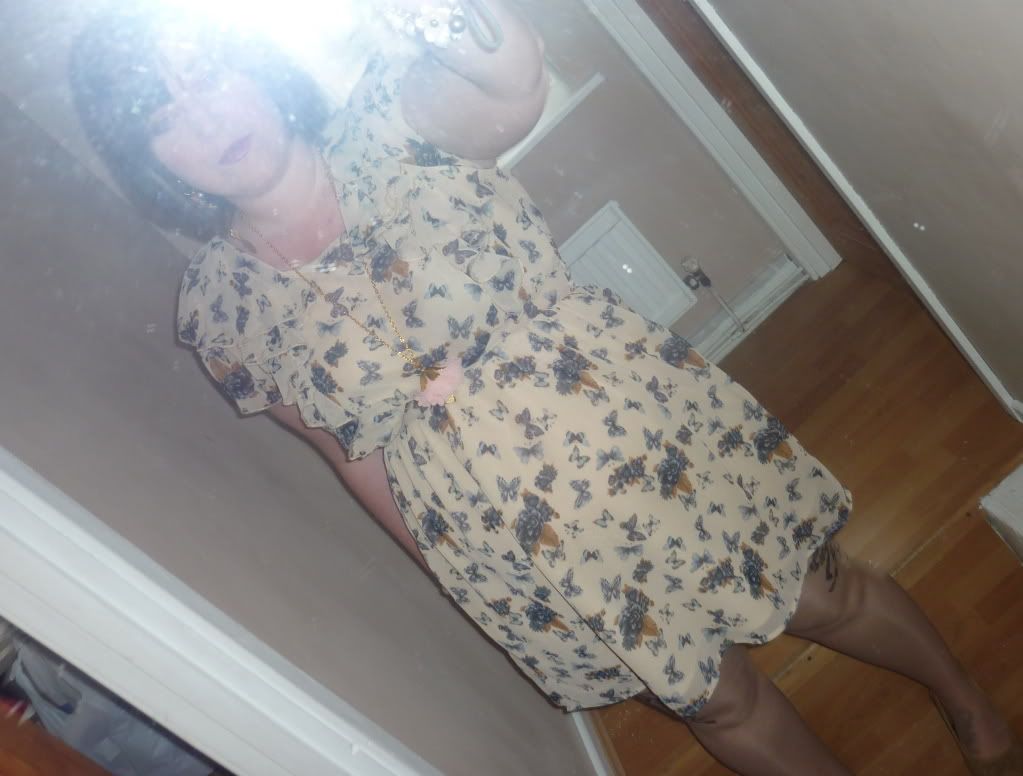 Dress, Shoes and Tattoo Tights – Primark
I don't know what happened to my hair here!
Avon MagiX Face Perfector
Rimmel 25 Hour Foundation
Rimmell True Match pressed powder
Rimmell blusher (part of make up set)
Sleek Palette in Sunset
Eyeko Big Eyes Mascara
MUA Lipstick shade 10
Leanne