Afternoon 🙂 Isn't it lovely waking up on a Sunday knowing that you still have another lie in before work 🙂 What are you all up to today/tonight? There are 13 of us going to Cardiff at 5pm to celebrate my big sister's birthday. I'll be going up her house a bit earlier though to consume a bottle of wine and save money when out! This trick never actually works, I generally just end up getting more drunk, but its worth a try!
After my last look with the 17 Matte Top Coat I decided to try it on pastel colours, I couldn't decide on a colour so I just used the two that I was torn between, I LOVE this effect! Here are some pictures so that you can all decide what you think :
pictures can be enlarged by clicking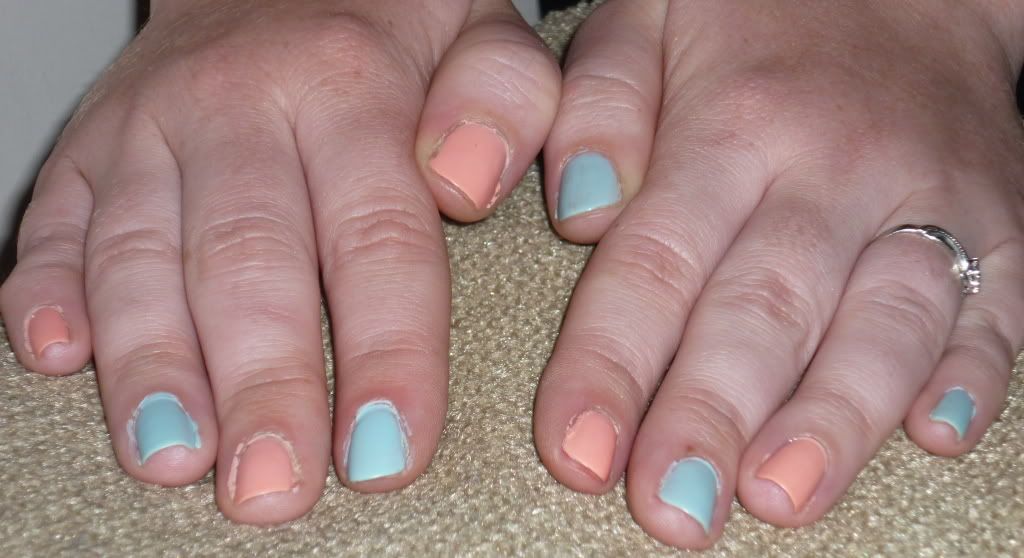 one coat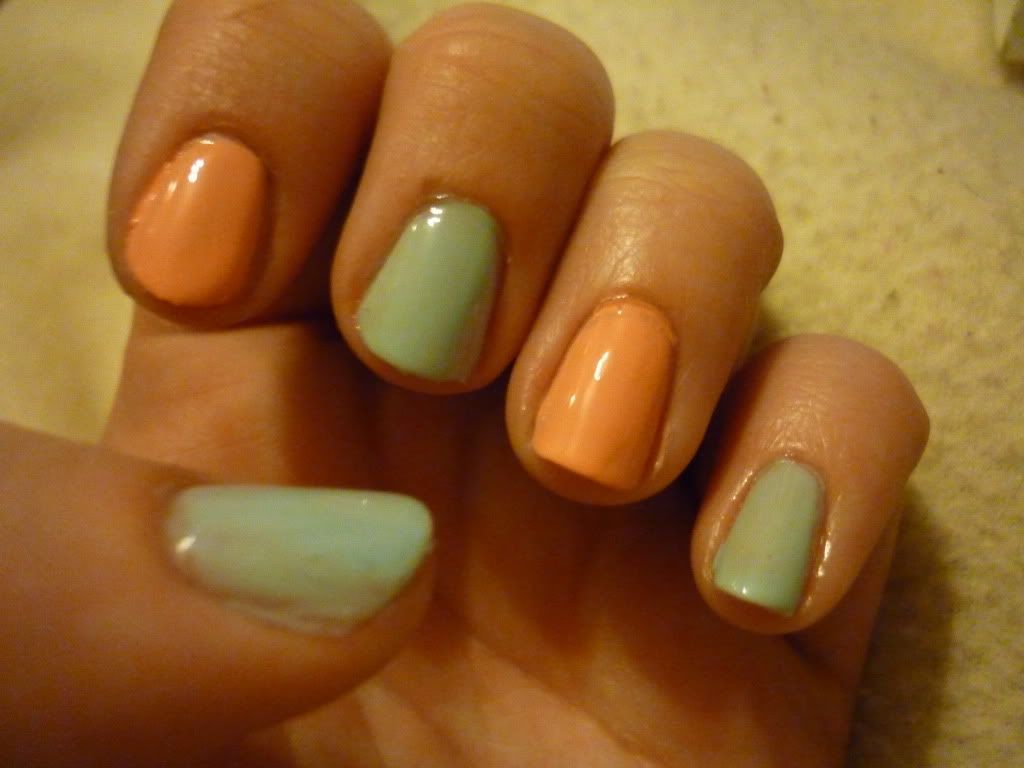 two coats
three coats blue moon two coats peach melba
with 17 matte top coat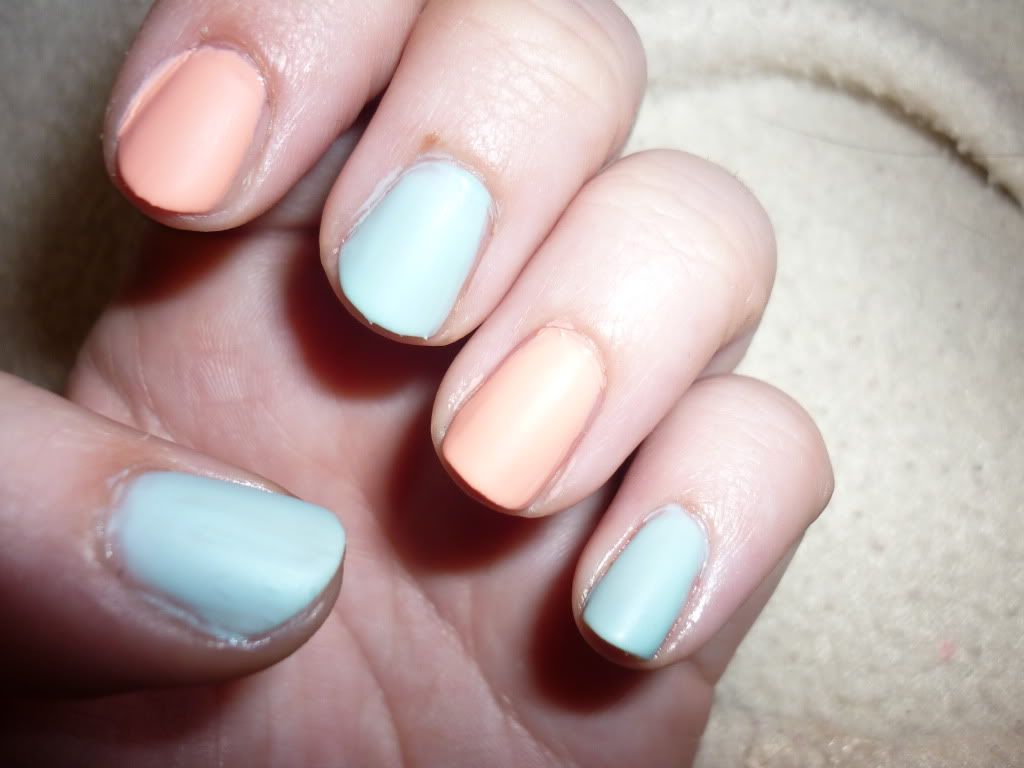 again with flash
I've been wanting to try both Blue Moon and Peach Melba for a while now but they're constantly out of stock, I gave in and ordered them from the Barry M website. The 17 Matte Top Coat was also out of stock, with that one I ordered it on the Boots website, (I took advantage of the 3 for 2 offer which is still running) I had it delivered to the store and didn't have to pay any P & P.
I'm loving both of the Barry Ms both with and without the Matte Top coat. The Blue Moon is quite streaky to apply and as you can see took three coats to get the desired result! Peach Melba only needed two coats.
I think this look will be re-created by myself quite often over the spring/summer period.