I've been eating these Tesco Finest Spinach & Pinenut pastas for lunch this week. They are really delicious.
We bought a family meal deal from Tesco, the chips were to die for!
The apple crumble was also very nice 🙂
I made a huge chicken stir fry and topped it with Feta Cheese. I am addicted to Feta Cheese lately and put it on everything that I eat! It worked very well with the stir fry.
New addiction! I finally gave in and decided to find out what all the fuss was about.
The weather has been amazing this weekend so I decided to pop a flower in my hair.
I went on a photography course yesterday. Spencer booked it for me through Groupon. He showed me a few various tips and the three hours flew by. It was very interesting.
We went for a walk today and ended up going for 8 miles! I probably won't be able to walk tomorrow! It was a stunning walk with some really spectacular views.
We treated ourselves to a well deserved ice cream at the end of the walk. Spencer got in a bit of a mess, bless.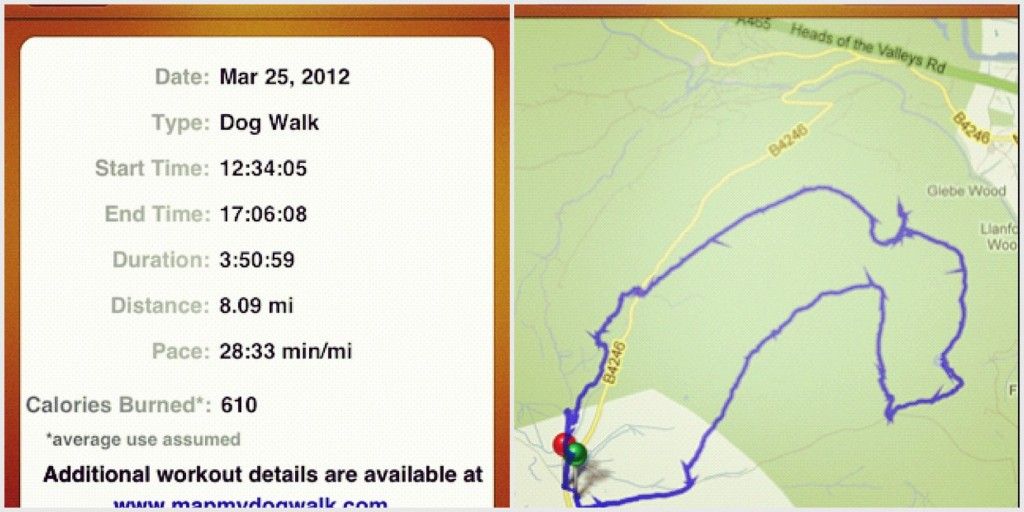 My friend tracked the walk using her map my dog walk iphone app. She sent me these screen shots, as you can see we went the wrong way a few times which is why our 7 mile planned walk turned into 8! This is a great app, it tracks you using GPS and then gives you all kinds of information, annoyingly my phone died so I couldn't use it. It shows you the steepest inclines that you climbed and all sorts.
We then had a well deserved bit of comfort food, cottage pie 🙂