I'm sure that you're all pretty much aware of MUA's latest offering, Lip Booms, the result of a collaboration with Alexandra Burke.

Lip Booms are a double ended 4 in 1 lip product. On one end you have a matte lipstick, on the other a glittery lip gloss. The lipstick also has the little pot in the end as with standard MUA lipsticks.
The four different ways that MUA suggest using this product are lipstick alone, lipgloss alone, lipstick with a covering of lipgloss or lipstick with the lipgloss used as a highlighter in the centre of your lips.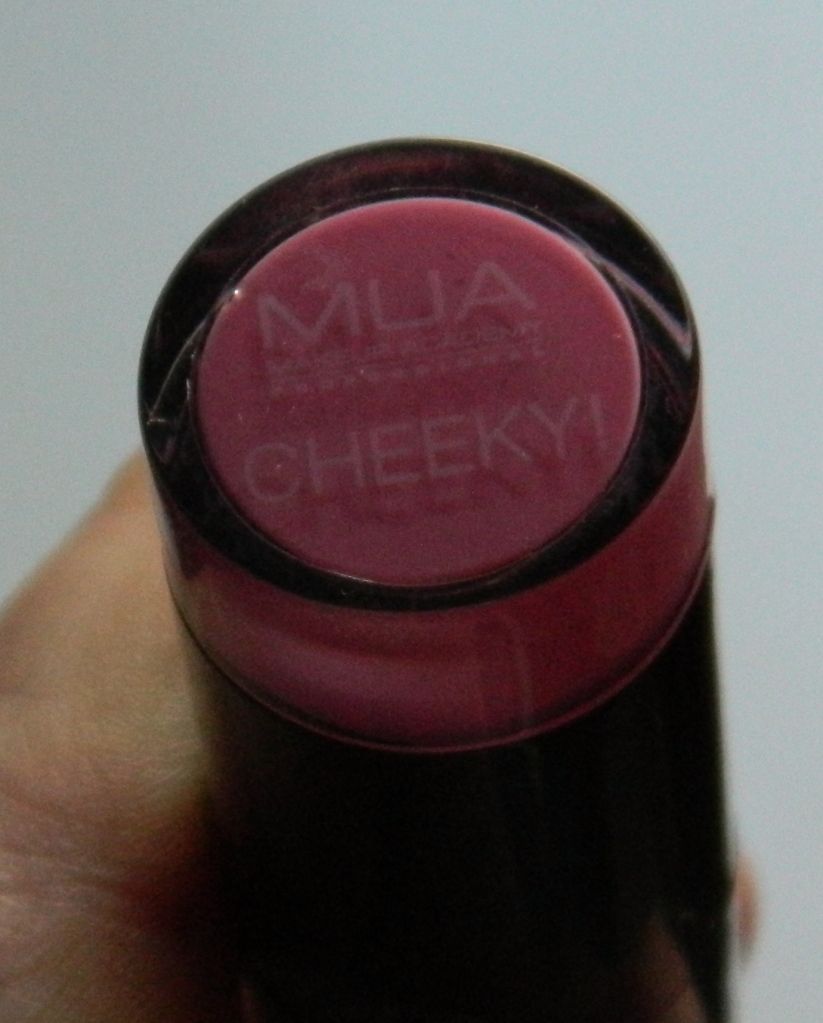 Today I will be talking about the shade Cheeky!.
First swatch – lipstick and gloss, second – just lipgloss, third – just lipstick
Lipstick worn alone
Lipstick worn with a covering of lipgloss
Lipgloss alone
Cheeky! is a lovely colour, it isn't a colour that I would usually pick up but I am so glad that I received it as I really do like it. It is a gorgeous pale pink. I feel that the lipstick alone may be a little too pale for me, but with the lipgloss over the top it is a shade that I will wear.
The lipstick stays put a lot longer without the gloss.
The gloss is quite gritty due to the big chunks of glitter. However, as you can see from the swatches the lipgloss doesn't look too glittery.
I like the packaging, it is really nice and compact and will take up less room than a lipstick and separate lipgloss. The only downside for me packaging wise is the annoying bits of sellotape that they stick on it, these leave behind an annoying stickyness and cheapen the look of the product. *note to self to dig out my sticky stuff remover!*
I'm not a huge fan of the product names, I find them a little 'chavy' and I'm not a huge fan of Alexandra Burke. That aside these are great products and little things like that wouldn't put me off.
Lip Booms will be available to purchase in Superdrug from 09 May and are already available from MUA Store for the bargain price of £3. There are eight shades to choose from.
Read my review of MUA Lip Boom in OK.COM.
Read my review of MUA Lip Boom in Bring It.
*Disclaimer : MUA Kindly provided me with this product for review purposes. Despite this all opinions are 100% honest and my own.*