Happy Friday 🙂 I'm a little late posting this outfit, I've had so much to post this week.
Me and 16 other girls went to Cardiff on Sunday for my sister's birthday drinks. We loosely decided on having a 'glam' theme, I opted for the faithful LBD.
Dress – Primark via eBay
Shoes – New Look
Necklace – New Look
Watch – ASOS
Thumb ring – Pandora
Belt – Unknown
One coat of NYC Spring Street
MUA Gold Nail Quake*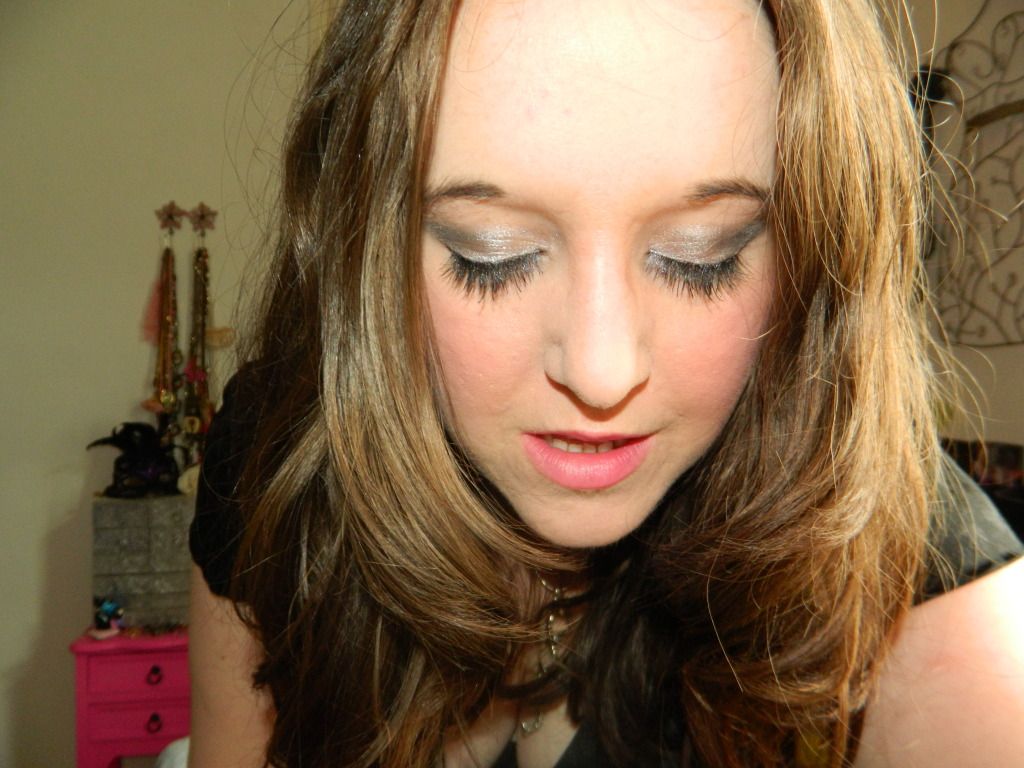 Estee Lauder Double Wear Maximum Cover foundation in 11, Very Light
YSL Touche Eclat Radiant Touch*
The Balm Frat Boy Blush
Garnier Roll-on under eye concealer (I can't see which shade this is as its rubbed off, its probably the lightest)
ELF HD Powder
MUA Snow White Eyeliner on water line
Daniel Sandler Eye Delight in Ice
MUA single eyeshadow shade 3 – Pearl
Eldora false eyelashes B110
Smashbox Bionic Mascara, Jet Black*
Daniel Sandler Baby Jet Mascara on bottom lashes
Studio Make-up Line Styler Pen, Blackest Black
HD Brow Kit, Carbon
All for Eve Lipstick, Eve Red
Brushes used
Sigma F80 for foundation
Sigma F15 for blush
Sigma E25 for eyeshadows
ELF stiple brush for HD powder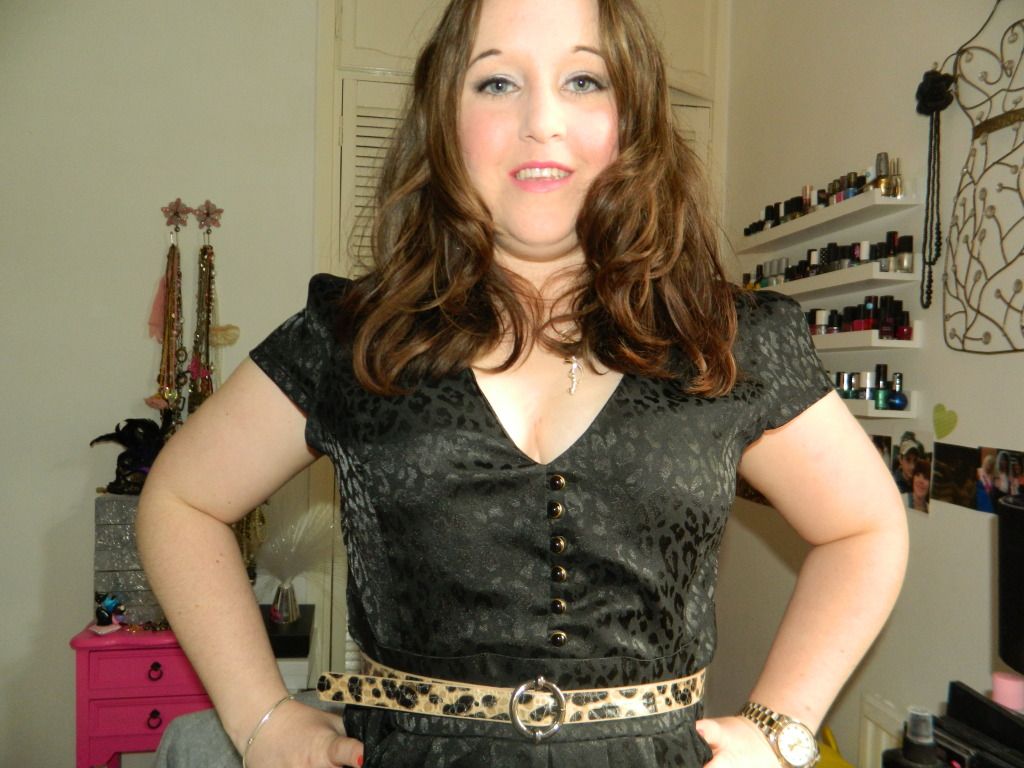 Geez, that is a lot of make-up! I don't often have the time to do FOTD posts, on the rare occasion that I do them I'm always surprised at the amount of make-up used!
*PR Sample and/or affiliate link