Following the success of Pivoine Flora Eau de Parfum, L'Occitane has created a new limited edition collection Pivoine Délicate. The range is inspired by the Peony flower and includes Eau de Toilette, Lip Shines, Lipsticks, Hand Cream, Eau de Toilette and Gloss duo, Shimmering Powder and a Fresh Mist.


Today I will be focussing on the hand cream. As with the lipstick the packaging is gorgeous, though not quite as stand out-ish as the lipstick.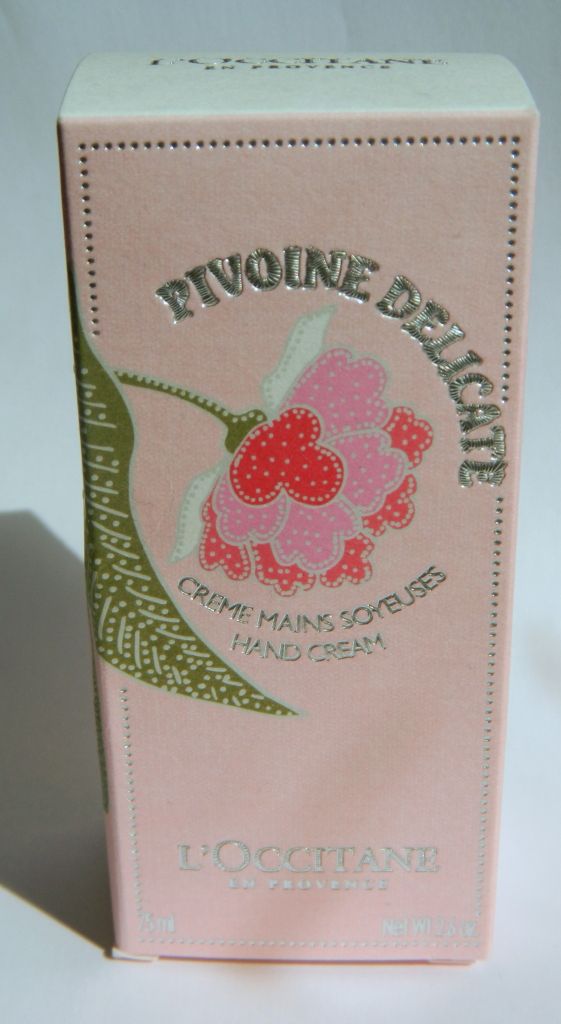 This special edition of our best-selling hand cream is enriched with Shea Butter, Vitamin E and Peony extract from the Drôme region of France. Its light texture and non-greasy formula helps to moisturise hands and protect them from daily aggressions. The Pivoine Délicate Hand Cream will leave your hands softened and delicately perfumed with a tender, floral scent.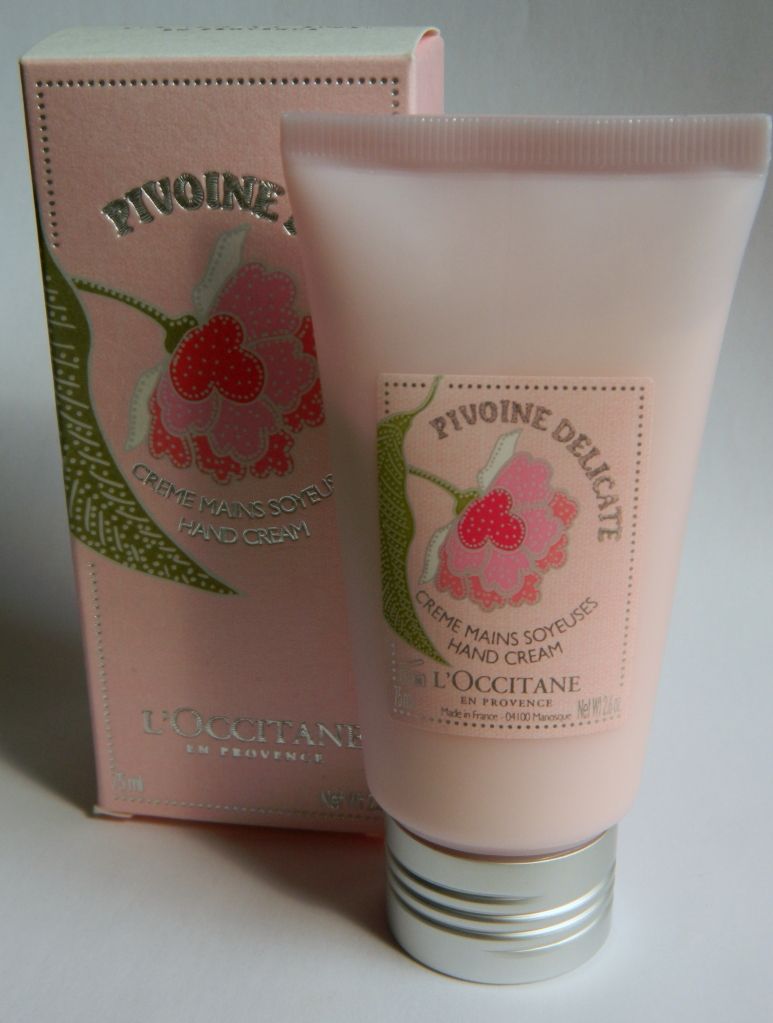 The packaging of this is completely different to any other hand cream that I have seen, though I am aware that it may just be me being behind the times! You twist the lid to turn it on or off, when in the on position you squeeze the tube to release the cream.
The cream smells heavenly and leaves the hands feeling soft with no greasy residue at all. I'm actually very impressed at how this just sinks into the skin the way it does, I don't think I've ever tried a hand cream that left no residue/grease at all before!
Buy L'Occitane Pivoine Délicate Hand Cream here. £14 for 75ml.
Read my review of Pivoine Délicate lipstick here.
Read my review of the Pivoine Délicate Shimmering powder here.
*PR Sample