MUA Undressed Palette £4*
After the huge success of the incredibly popular Heaven & Earth Palette, MUA are back with another make-up must-have. The Undressed Palette embraces this season's fresh-faced look and urges you to go nude! Made up of 12 warm and timeless shades, this palette will suit all skin tones and any occasion…
The pearlescent flesh-toned finish of Shades 1, 2 and 3 are perfect for highlighting the eyes, while the shimmering bronze hues of Shades 6, 7 and 8 give a sultry effect. There are even smouldering contour tones in Shades 10, 11 and 12 so you can transform your minimalist day look into a sexy smoky eye in an instant.
I love the mixture of shades in this palette, it really is versatile and can see you through simple day time looks to sultry, smoky evening looks.
The packaging is what we have all come to expect from MUA, simple yet sturdy.
They wear for a reasonable length of time. I've been wearing a few different shades to work without primer and they have lasted pretty much all day. They start creasing at around lunchtime, but very minimal, by the time I get home from work they are a little more creased but nothing too obvious. (I work 8:30am – 5:30pm)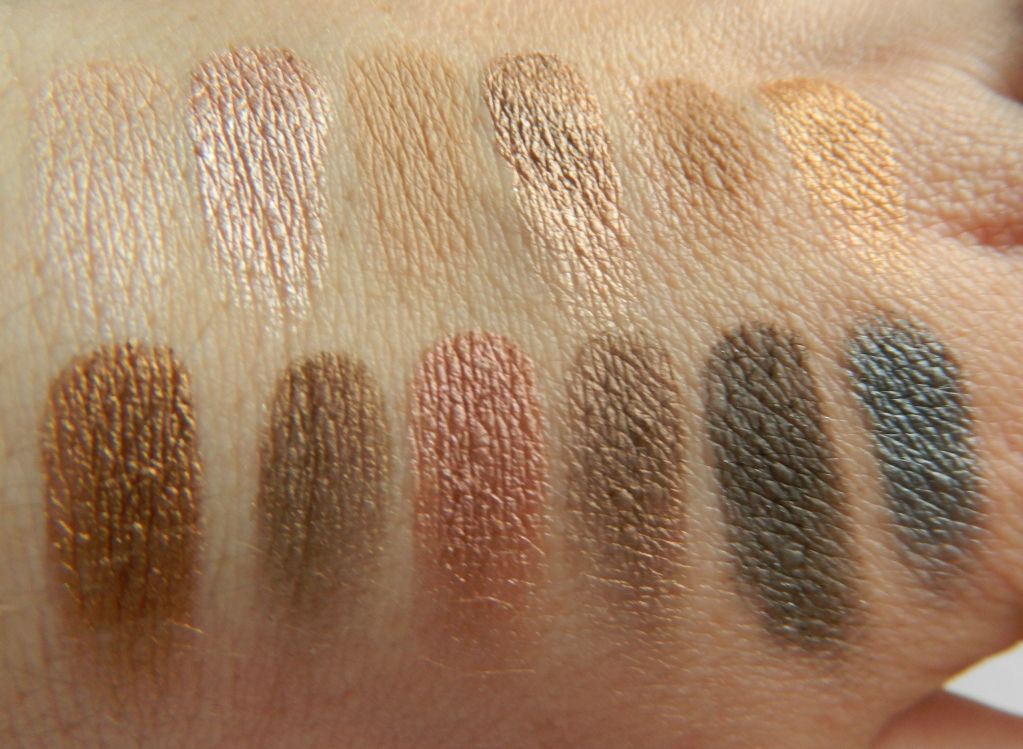 As you can see from the swatches the eyeshadows are all very pigmented, some of the matte shades are a little weaker but they still pack a good punch.
You can buy MUA's Undressed palette from Superdrug stores nationwide and
MUA's online store
.
Have you Undressed yet? What is your favourite shade? Mine is Shade 12, its beautiful!