You may remember that a long, long time ago I started a new blog series called 'Through the Keyhole' which I pretty much failed. I did one post and then failed to do any more *bad blogger*. I've decided that I will complete this series, my house isn't very big at all so it won't be a very long series!
Today I am going to show you living room/dining room. You can view the original post from the series
here
.
really should have plumped the cushions!
The living room and dining room are separated by a brick arch, which I'm not really very fond of. Ideally I'd like to paint the bricks a nice stone/cream colour but Spencer doesn't want to.
The wallpaper in the alcoves is from Wilkinsons, the paint is Cookie Dough by Dulux. The Union Jack chest is a recent TK Maxx purchase.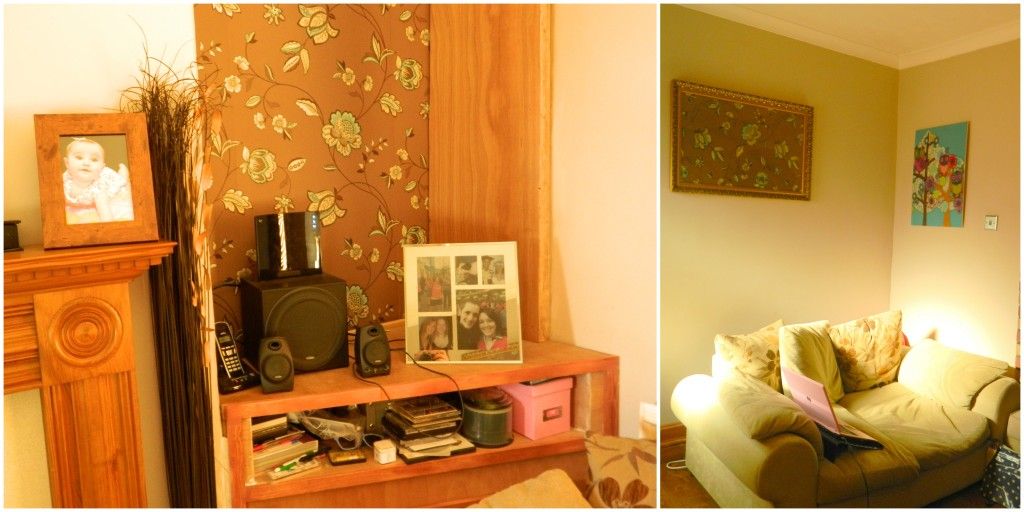 I really need to get some material to cover the mess in the shelf, that has been on my to-do list forever! You can see the owl print in more detail
here
.
The dining room table is a recent purchase from IKEA, along with the blinds in both rooms. The curtains are from ASDA. My mini John Lewis sewing machine lives on the dining room table along with all my material scraps. I really need to get a big box that I can put it all in. The wall art thing-a-ma-jig is from TK Maxx.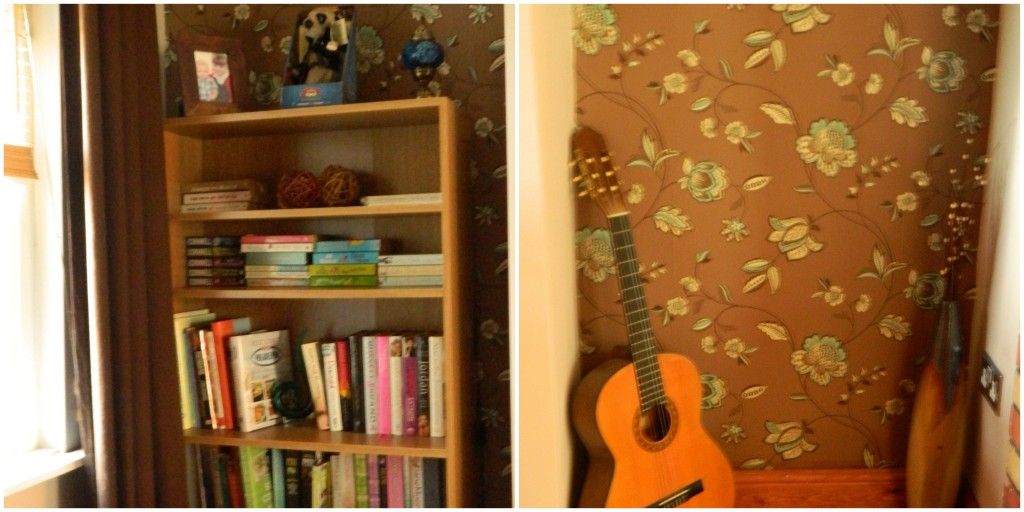 Our book case is from Argos. On top of the book case lives my new Meer Kat and a pretty lamp that is a gift from Turkey.
I do apologise for the poor quality of some of these photos. The sun was actually shining on the day that I took them which my camera did not appreciate.
I hope you enjoyed my tour and as I said above, I will complete this series!