On Saturday just gone I went along to Cardiff to meet up with a few fellow bloggers. Unfortunately quite a few people dropped out so it ended up being just me,
Georgina
and
Jess
, that doesn't mean that we didn't have a great day though.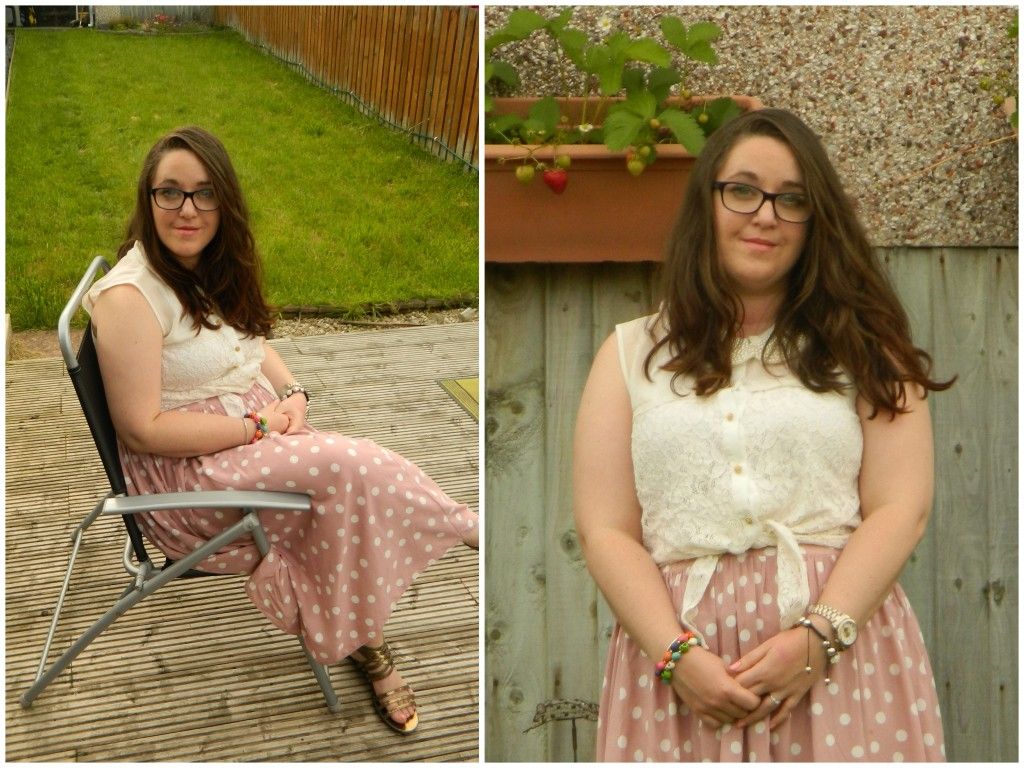 Blouse, Necklace & Shamballa bracelet – Primark
Skirt – Peacocks
Coloured Skull Bracelets – New Look
I met up with Georgina before hand for a wander round Debenhams. Georgina got colour matched at Clinique and took away a five day sample, I got colour matched at YSL and ended up practically having a full makeover! You can see the makeover photos on
Georgina's post
. We also bagged a few samples, including Urban Decay's Naked foundation which I am loving, review to follow.
We then headed over to the lovely Pettigrew Tea Rooms where we met Jess. The tea rooms are situated next to Cardiff Castle and Bute Park.
The tea rooms are beautifully decorated and the food is lovely, I will definitely be visiting again!
Georgina ordered the Broccoli and Stilton soup which smelt absolutely amazing. Jess and I ordered afternoon tea for two.
I choose to have White Peony and Pink Rosebud tea with my food, I picked well, it was lush!
We struggled through our sandwiches, scones and tea and were then reminded to pick our slice of cake! They very kindly popped our cake into a little take out box as we couldn't fit anything else in. The selection of cakes was HUGE! There was also a mahoosive carrot cake there which they were cutting a slice of when I took this photo. I went for the meringue which came with fresh cream, strawberries and grapes. Needles to say it was beautiful.
Thanks for a fantastic day ladies, I can't wait to do it again!