MUA Gel Eyeliner's in shades Fairground and On The Move £3 each*
These intensely pigmented and super slick gel eyeliners come in four irresistible shades, from the classic black of 'Underground' to the beautifully bold blue of 'Tribe' and are completely smudge-proof. The unique brush applicator, which is cleverly hidden in the lid, has been expertly designed so you can create an array of long-lasting looks and styles.
Use the thin side of the brush to apply a subtle line along the upper lash for hyper definition or use the flat side to sweep across and flick out a flirty finish. Why not try blending all over your eyelid and smudging for a cool, smokey finish.
I love the packaging of these eyeliners, the brush being stored in the lid make them ideal for popping in your bag. As eyeliner brushes are so thin I always loose mine in the bottom of my make-up bag! The downside to the packaging for me is the stickers on the top that state the shade names. I found these pointless and annoying. The shade name is stated on the jar which is more than enough. These stickers are hard to remove and leave behind pesky white marks which the OCD in me hates! Must get me sticky stuff remover out…
I received 'On The Move' which is a beautiful brown colour with shimmer running throughout and 'Fairground' which is a gun metal type colour.
Both of the eyeliners are very high quality, which is what I have come to expect from bargain brand MUA! They are very highly pigmented and do not budge once they have dried. I'm not very good at applying eyeliner but the brushes in these definitely seem to make application a little easier.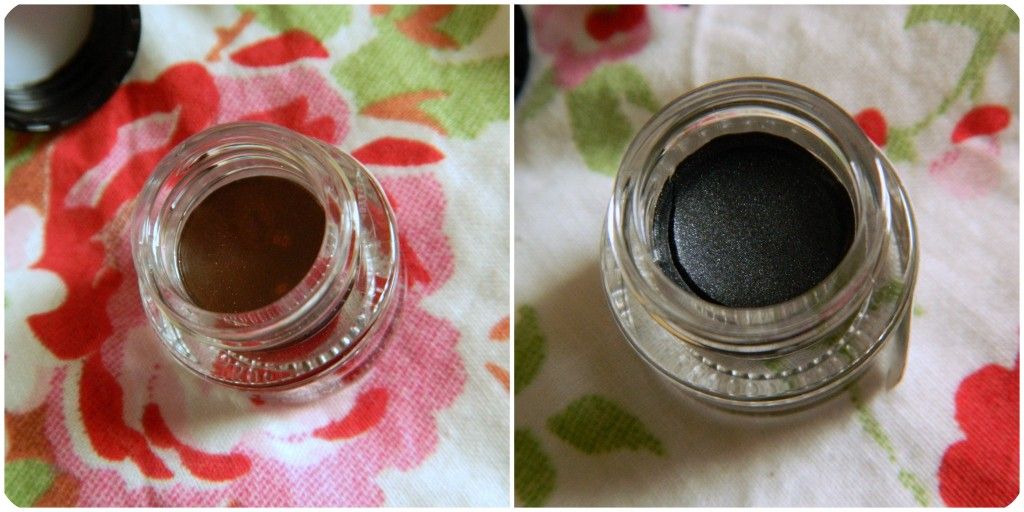 MUA Gel Eyeliners cost £3 each and are available from
MUA's online store
and Superdrug stores.