It has been ages since I last did an outfit post, I actually put clothes on and went out of the house today ha! I often do go out really, just don't often leave enough time to have a pose! I went to watch Twilight this morning (FYI, it is amazing!) and was up quite early in my excitement which meant photos. Sorry about the awful quality though, I've come to realise that my tripod really is better than letting Spencer loose with my camera.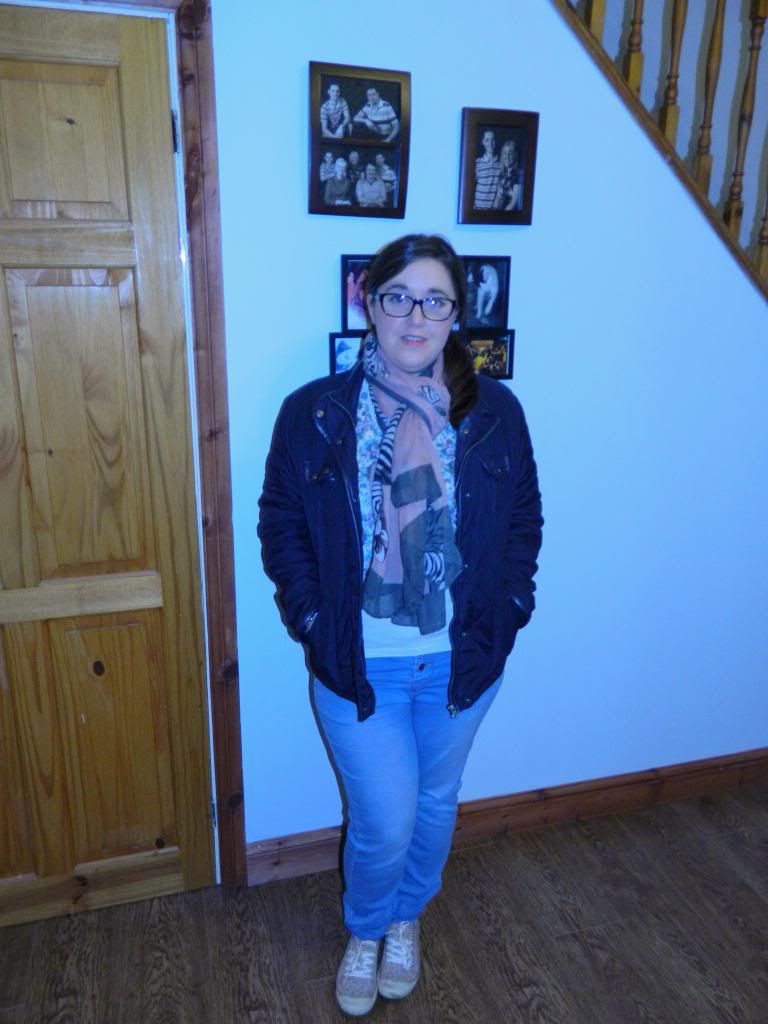 Floral Jumper & floral daps – Peacocks
Pearl collar necklace & scarf – Primark
I felt that I looked really preppy in this outfit, I think it was a combination of the glasses and the lace up trainers? I don't care though because I liked it and it was super comfortable.
I decided to do something different to my hair today for a change. I used to love twisting my pony tail back through when I was younger but haven't done it for years. Today I twisted it through on the side, I quite like how it looks, what do you think?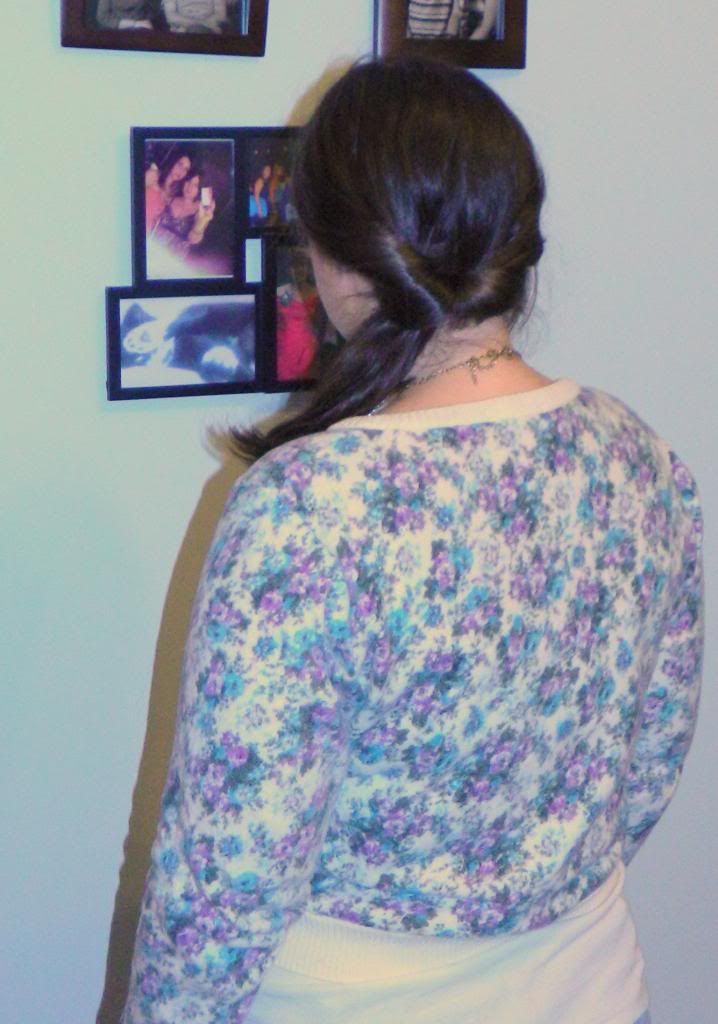 Spencer is out tonight celebrating his 'last weekend of freedom'. I've wisely chosen to stay in and watch Bridesmaids by my lonesome. I have quite severe wine cravings but will resist. I have placed a kebab order for when he leaves the pub, very much looking forward to that if he makes it home early enough.
Lastly, here is a sneak preview of a post coming soon, I think I may have found my holy grail mascara!