Fashionista Double Ended Mascara is a two step lengthening and volume mascara for big impact lashes.
Step 1 Ultra-lengthening base coat.
Step 2 intense colour coverage and volume.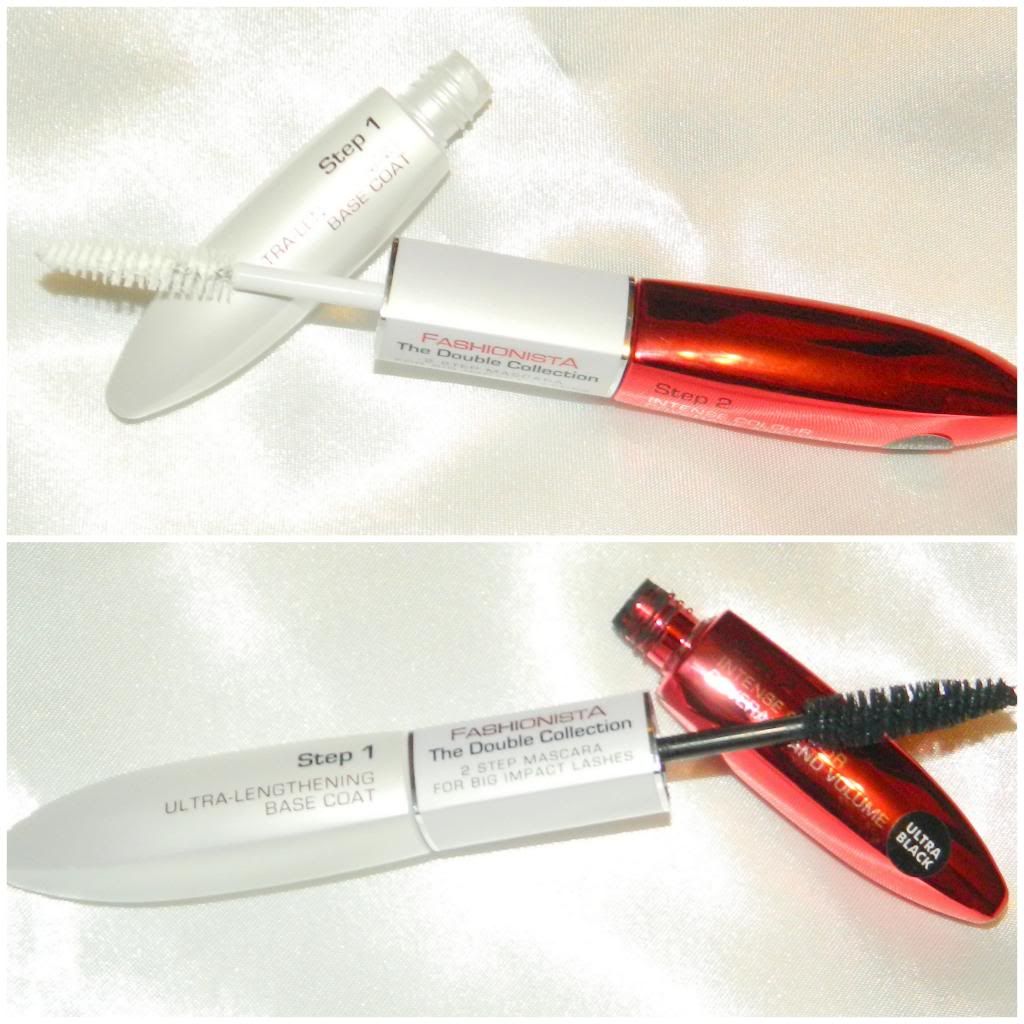 Fashionista's 2 step mascara consists of two steps, step one is a lengthening base coat and step two provides intense colour, coverage and volume.
left no mascara. middle step one only. right steps one and two built up.
The white mascara is a great base as it makes it easier to spot any lashes that you may otherwise miss. I do find that I need to apply several coats of the black to ensure that the white is covered. Luckily this mascara doesn't clump. The mascara lengthens and curls my lashes nicely but not too dramatically. I haven't used any eye lash curlers for these pictures and as you can see my lashes are visibly lifted.
The mascara can be a little awkward to apply initially as the tube is longer than usual, I found that I got used to it quickly. The mascara lasted all day on me without smudging, which is a pretty big achievement as my one eye seems to water non-stop lately.
Fashionista two step mascara is available from Superdrug stores and
Superdrug on-line
for £8.