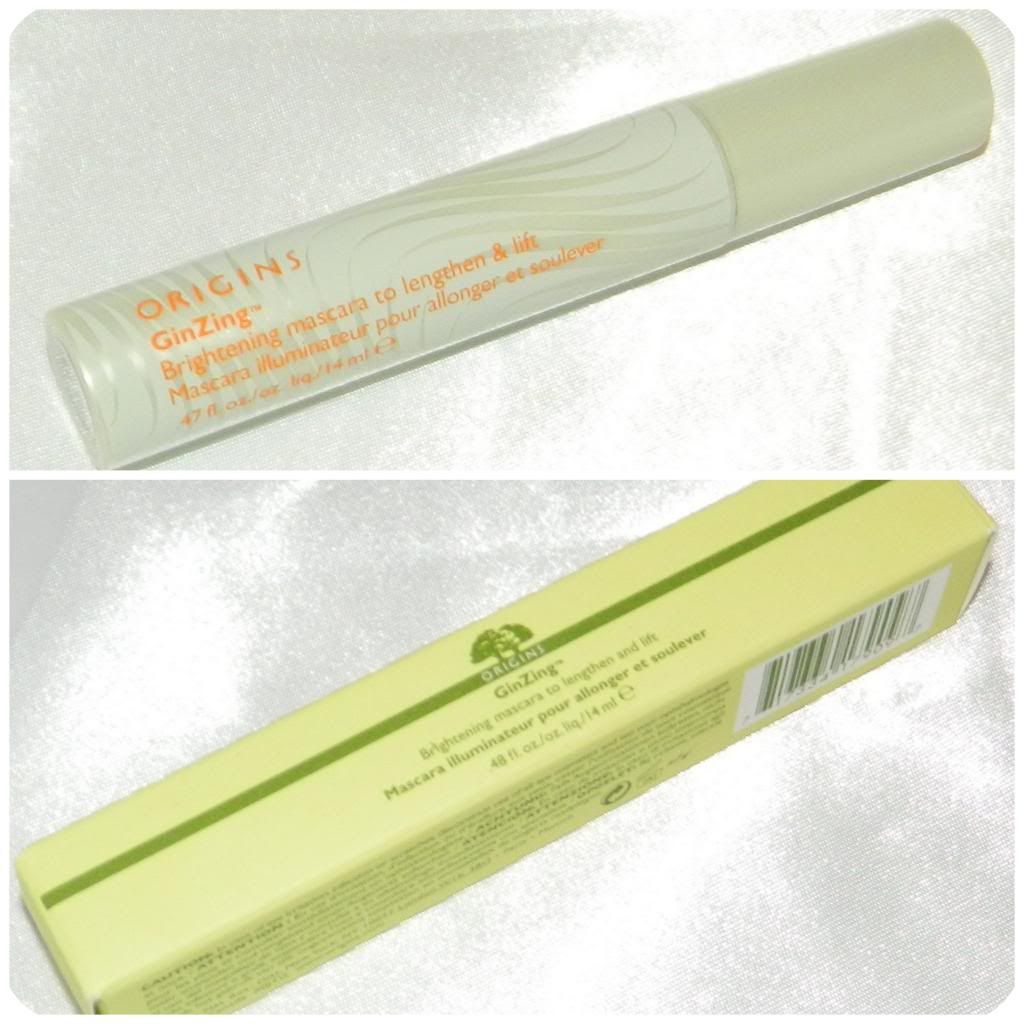 Boost in the appearance of lushness & lift
Go from wimpy to whoa with Nature's lash-boosting pro.
In an instant, the mega-plush brush sweeps up, fans out & delivers a powerful formula with eye-opening Carnauba Palm to every last lash. The result: soft, long, lush lashes that never look spiky, brittle or clumpy.
Ophthalmologist tested.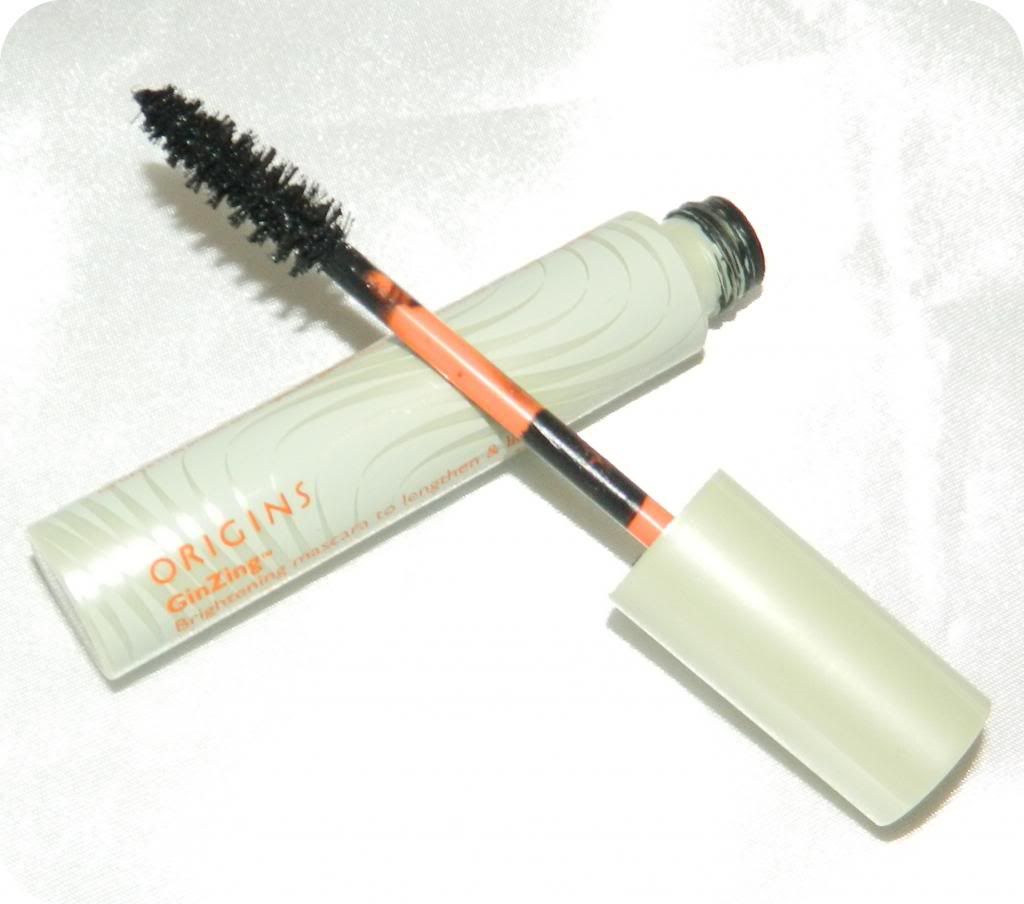 You may recall that in
my week in photos
I mentioned that I had a review of an amazing mascara to come, I was supposed to be posting it on Monday but I was feeling a little under the weather so instead published a post that I had already drawn up. I do apologise for the delay as I know some of you were quite eager to find out which mascara it was. I can now reveal that it was Origins new GinZing mascara.
The packaging of this mascara is quite funky, I like that the wand is orange, simply because it is unusual. The brush is nice and chunky but not too chunky that it gets in the way during application.
left – no mascara right – Origins GinZing mascara
As usual when reviewing a mascara I haven't used an eyelash curler for these photos.
As you can see this mascara has curled my lashes really well, my lashes won't usually hold a curl but they did with this mascara.

I honestly think that this is the best mascara that I have ever tried. The results are amazing, my lashes look nicely defined and curled with no clumping. They look pretty amazing.
The mascara did smudge a little throughout the day, which is usual with me. This could be a little annoying but to be honest I am so smitten with the result of this mascara that the smudging really does not bother me.
Apologies for my dreadful eyebrows. I've been growing them for a pre-Wedding wax.