This year Bupa have launched their very own health calendar, instead of finding chocolate or presents behind each door you will find a useful health and fitness tip to help make your Christmas a healthy, more relaxed one.
So far Bupa have covered healthy snacks, sexual health advice and relaxation tips amongst many other topics.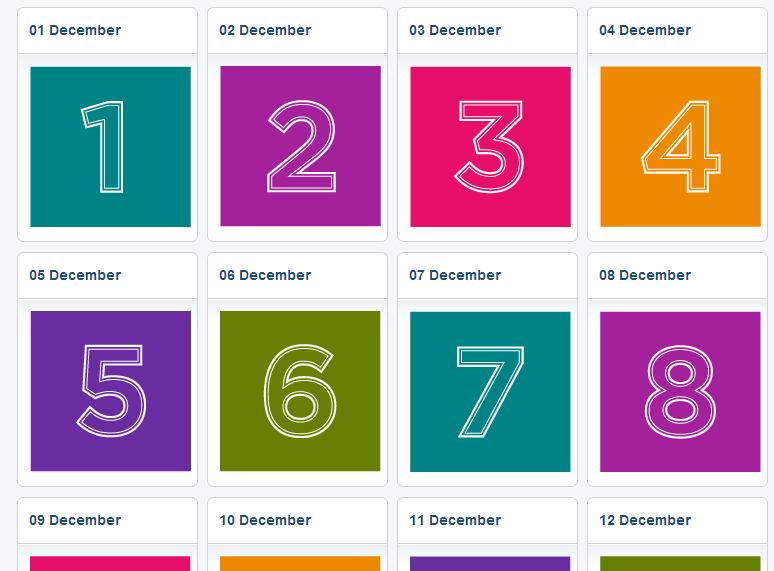 Bupa's advent calendar has tips to share for every day in December, including Christmas day, which is the one that I am most eager to read as I never manage to stay healthy on Christmas day!
The tip that I have found most relevant so far is for the 13th day:
"If you're out for the night and know that the alcohol will be flowing, there are ways you can slow down the rate you're drinking and drink less over the course of the evening. Alternate your alcoholic drinks with soft ones, drink spritzers or try a mocktail."
I always feel extra pressure to keep up with colleagues/friends while drinking at Christmas parties and end up drinking far too much. I like the idea of sneaking a few mocktails in with no one knowing.
I'll certainly be checking back to the health tips for the month of December, and will hopefully continue to use these tips throughout 2013.
Will you be visiting the Bupa advent calendar for health tips this December? Have you visited the calendar already? If so which tip is one that you are likely to take on board?
You can view the Bupa advent calendar here.
Sponsored Post