I finally have my Christmas party outfit, thankfully! My work's Christmas party is on Friday 14th. They asked the staff to put forward ideas for the theme, the two favourites were TOWIE (my suggestion!) and Bollywood, they have decided to combine both with a Glam Bollywood theme. Due to my very tight budget and limited time to purchase my items I have been panicking about what to wear since coming back from honeymoon, purchasing the items today was a huge relief!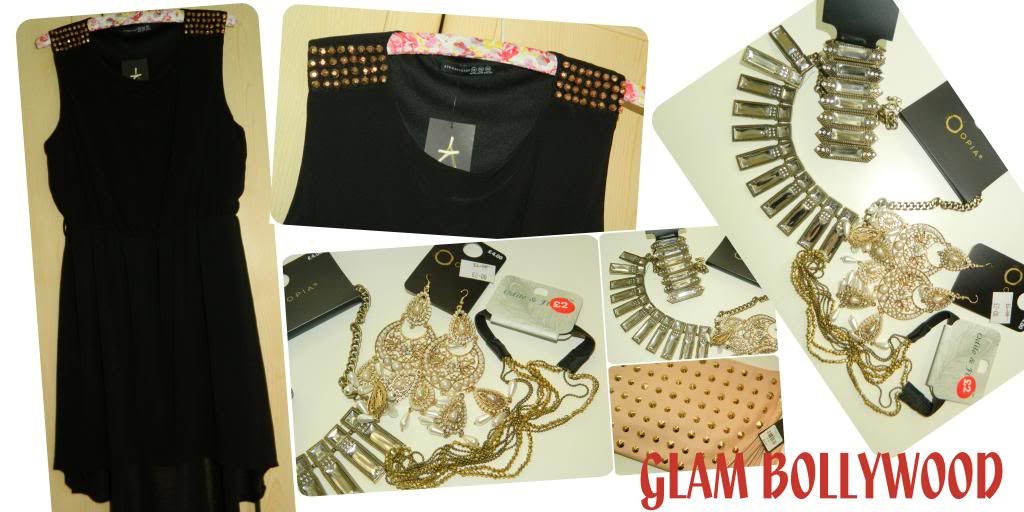 Black dress with gold stud detail – £15 Primark
Earings – £2 Primark (sale)
Necklace- £4 Primark
Bracelet – £4 Primark
Bag – £6 Primark
Headband – £2 Boots (sale)
The only problem I have left to solve now is what shoes to wear. I'm considering wearing my Wedding shoes but I'm not really sure if they go with the outfit. If I wear these I'll probably just use my gold clutch bag instead of the pink one.