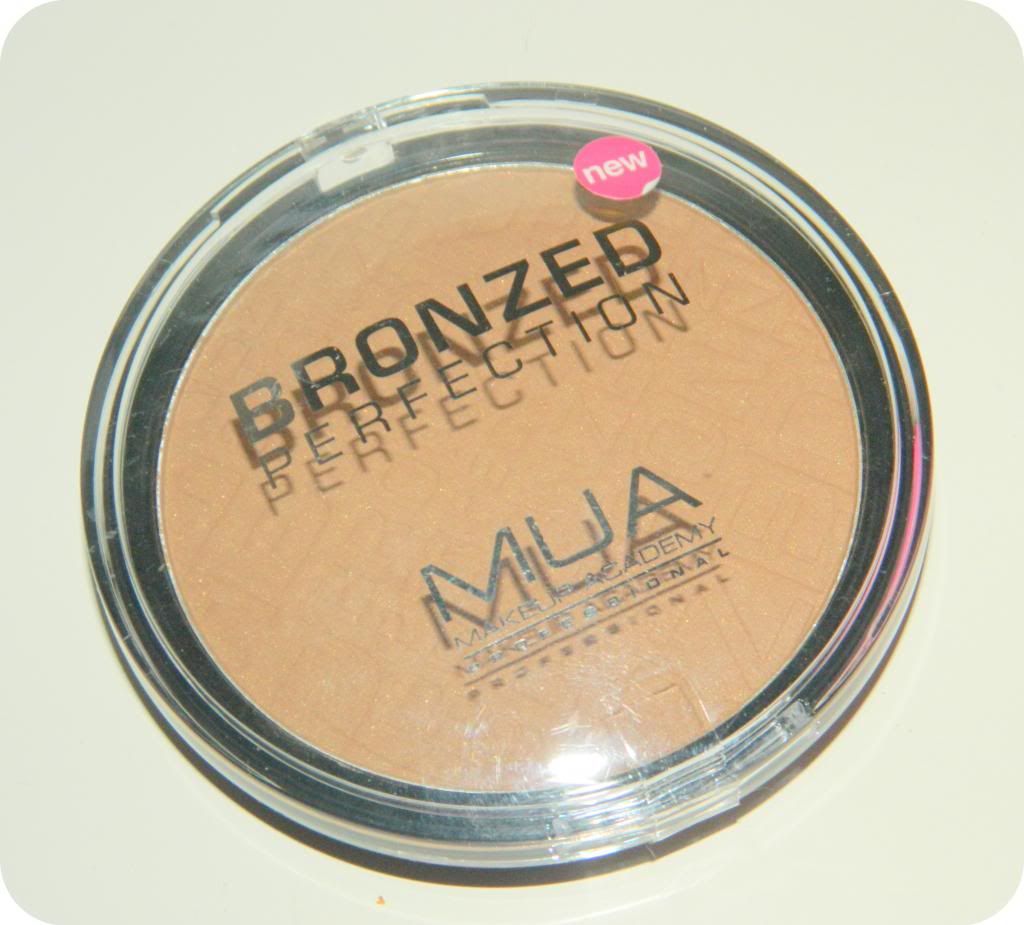 MUA Bronzed Perfection Giant Bronzer £3*
The expertly designed no-cake-effect powder is subtle enough to suit even the palest of skin tones but can also be built up to enhance a deep tan. A must-have for all seasons, simply use a large brush and dust over your face, arms and shoulders for a warm, healthy complexion all year round.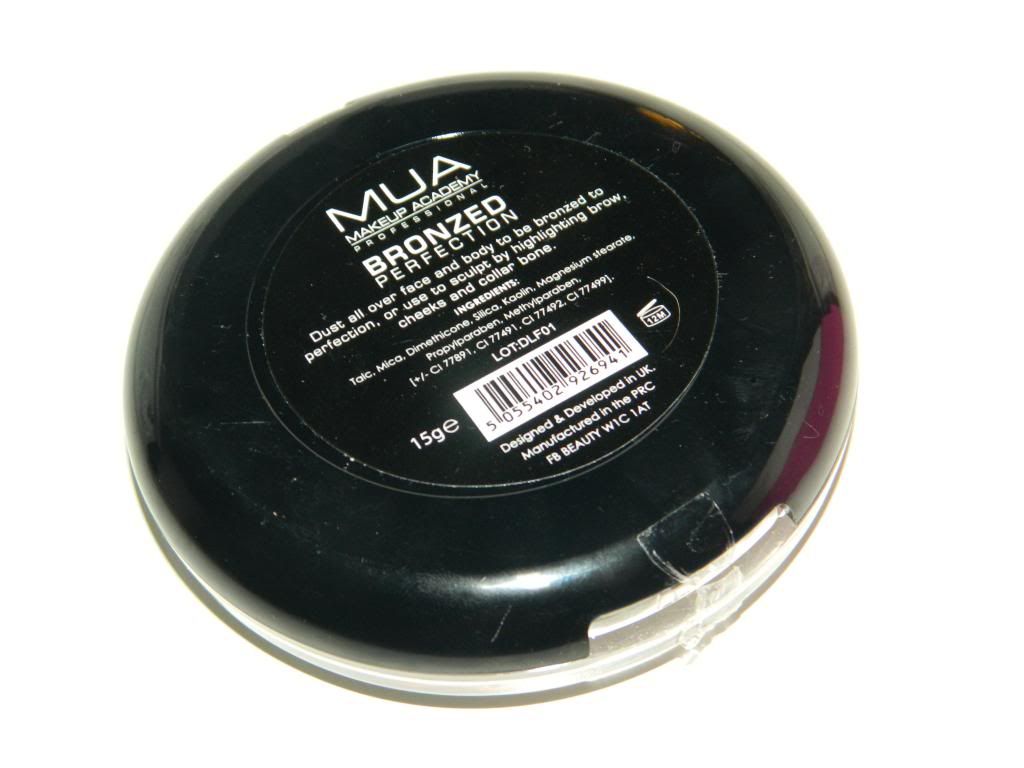 I was a little wary when I received this as bronzer scares the hell out of me. I have ghostly white skin, as a result most bronzers look ridiculous on me. Having just come back from Egypt I have a slight glow (not a tan, I don't tan) so decided to brave the bronzer.
I am very impressed with this bronzer and how it looks on me. I applied using a very, very light hand to the forehead, temples, cheeks, nose and chin and I think it looks great. For me it does exactly what it says on the tin and gives me a healthy, sun-kissed glow. I would even feel comfortable enough to use this product on my natural ghost-like skin. I am a convert!
As you can see from the swatch the bronzer is build-able  the left of the swatch has been built up and the right is with one swipe.
The packaging is standard MUA packaging, nothing too fancy but it does the job and is easy to find in your make-up bag. I do like that the powder has writing throughout it, I think it looks kinda funky!
For £3 you get 15g of product. It can be purchased from Superdrug stores.
MUA are currently celebrating hitting 40,000 facebook 'likes'. As a thank you they are offering 40% discount on all orders over £10 (excluding make-up brushes) and five free nail quakes. The code is MUA40, it expires on 13 December 2012.