McVitie's Breakfast Biscuits are the perfect solution for those of us who are lazy/busy/always on the go (delete as appropriate!). Each box contains six packets of four biscuits,.
Breakfast biscuits provide the ideal solution for those of us who want to eat a balanced breakfast but just don't have the time. The biscuits are made with wholegrain porridge oats, which are known to have slow release energy to help sustain you through until lunchtime. They are fortified with vitamins D, B, Iron and Fibre to provide a balanced breakfast option. 
They are available in three flavours – Red Berries, Oat & Honey and Apple, Sultana & Cinnamon. I was sent a box of the Red Berries to try out, and I must say they were delicious and packed full of flavour. Both Spencer and I have trialled them and have agreed that they are very tasty and fill the gap. On days that we are running late for work we can grab a packet and eat them on the go, on those few and far between days where we have a little extra time we enjoy them with a cup of coffee and a banana or yoghurt. I'm a dunker and I think they are particularly nice dipped into low fat yoghurt; Spencer isn't a dunker and is disgusted when I do this!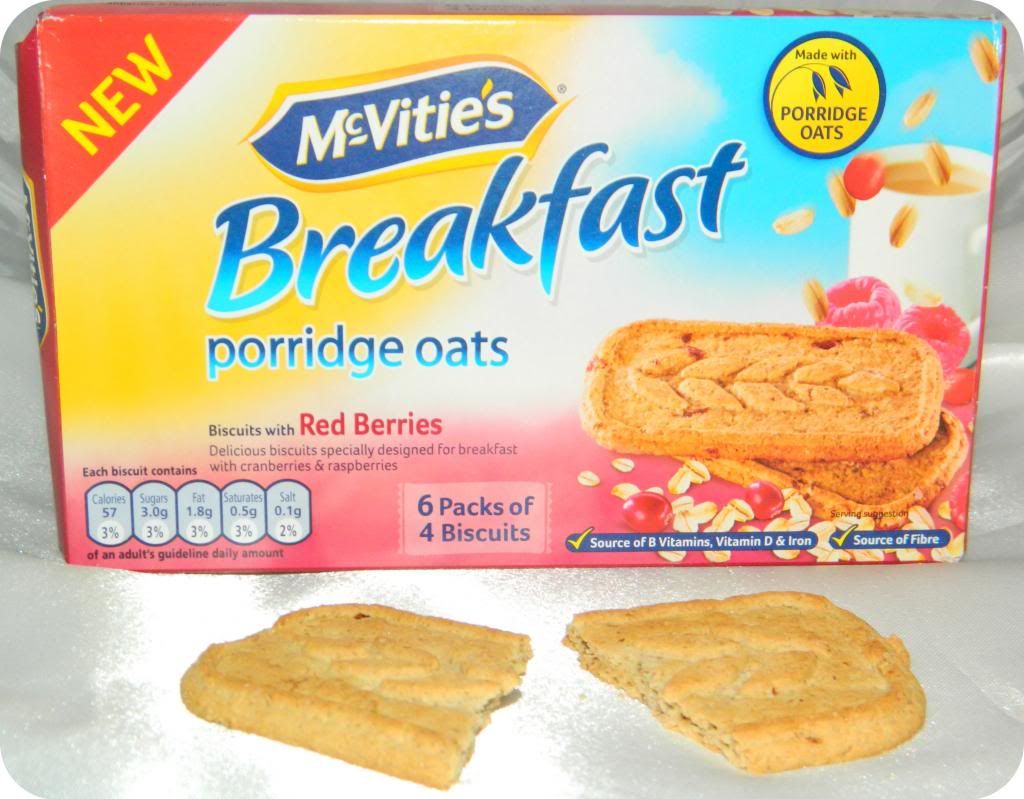 McVitie's are currently promoting the biscuits with the #bringonthemorning campaign through both social media and television adverts. The adverts are all quite fun and I have chuckled at a few of the things on their Facebook, including the above picture.
Have you tried McVitie's breakfast biscuits? Will you be trying them? I'm personally a fan of anything that isn't too bad for me and requires no fuss.
McVitie's breakfast biscuits are currently on offer in Tesco and Asda for £1, complete bargain!