Happy Wednesday 🙂 Half way through the week for most, luckily for me my two day working week is now over! If only every week was the same!
You may remember that I blogged about my £20 lucky dip from Temporary Secretary a while back, if you didn't see it you can view it here. I loved every single item!!
I've been looking for a writing set for a while now so when I saw that Temporary Secretary were selling them I jumped at the chance! Also, not one to be able to resist temptation, while placing an order I HAD to get another lucky dip! This time I went for the £10 for 5 items lucky dip, I let them know what items I'd had previously and they assured that they wouldn't double up. I received this order very quickly and was once again very impressed – I just love Temp Sec!! Once again it arrived beautifully packed, with a lovely little note and some scrummy sweets! Anyway, enough of me, here is what I received :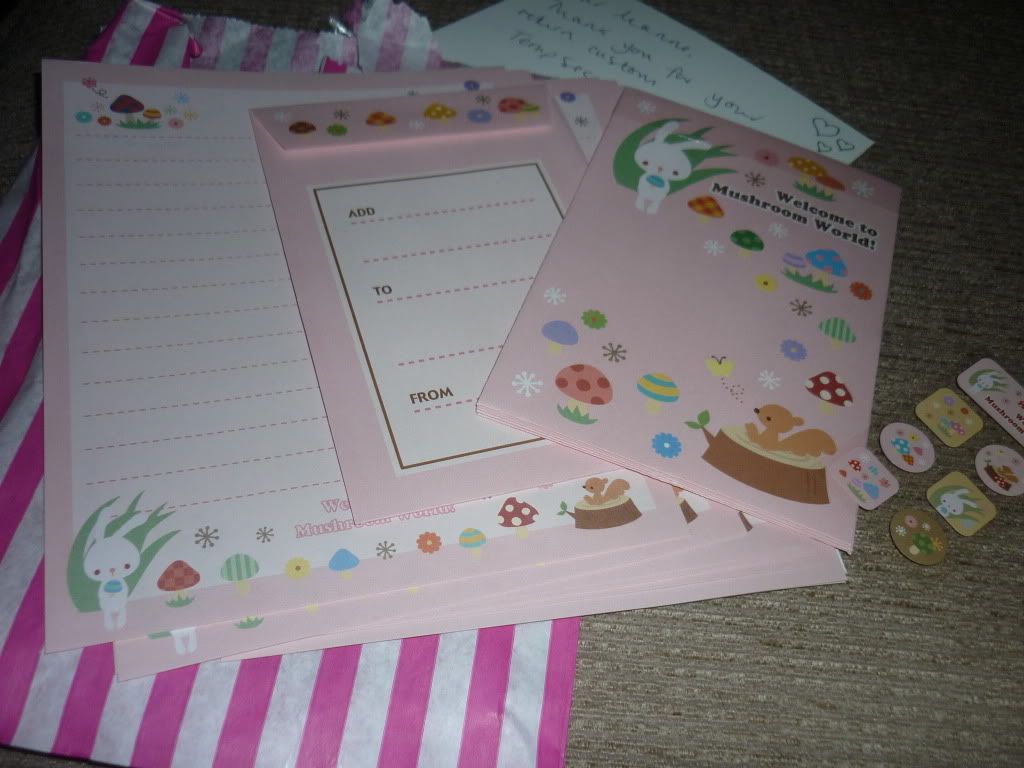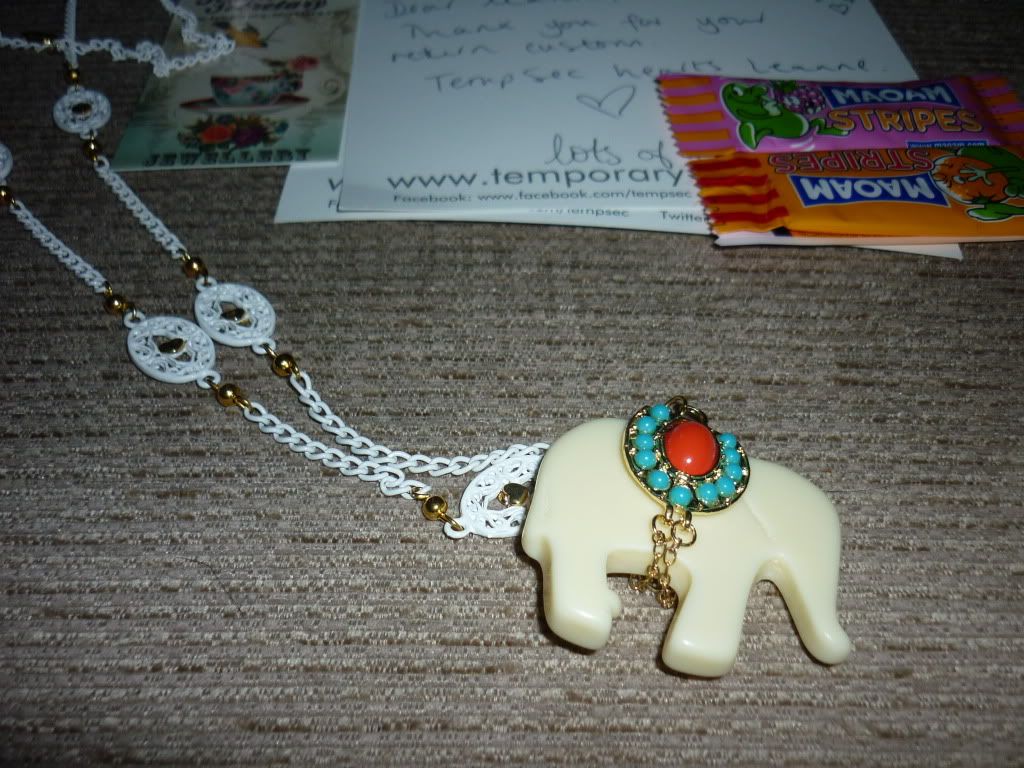 Here is me wearing some of the items :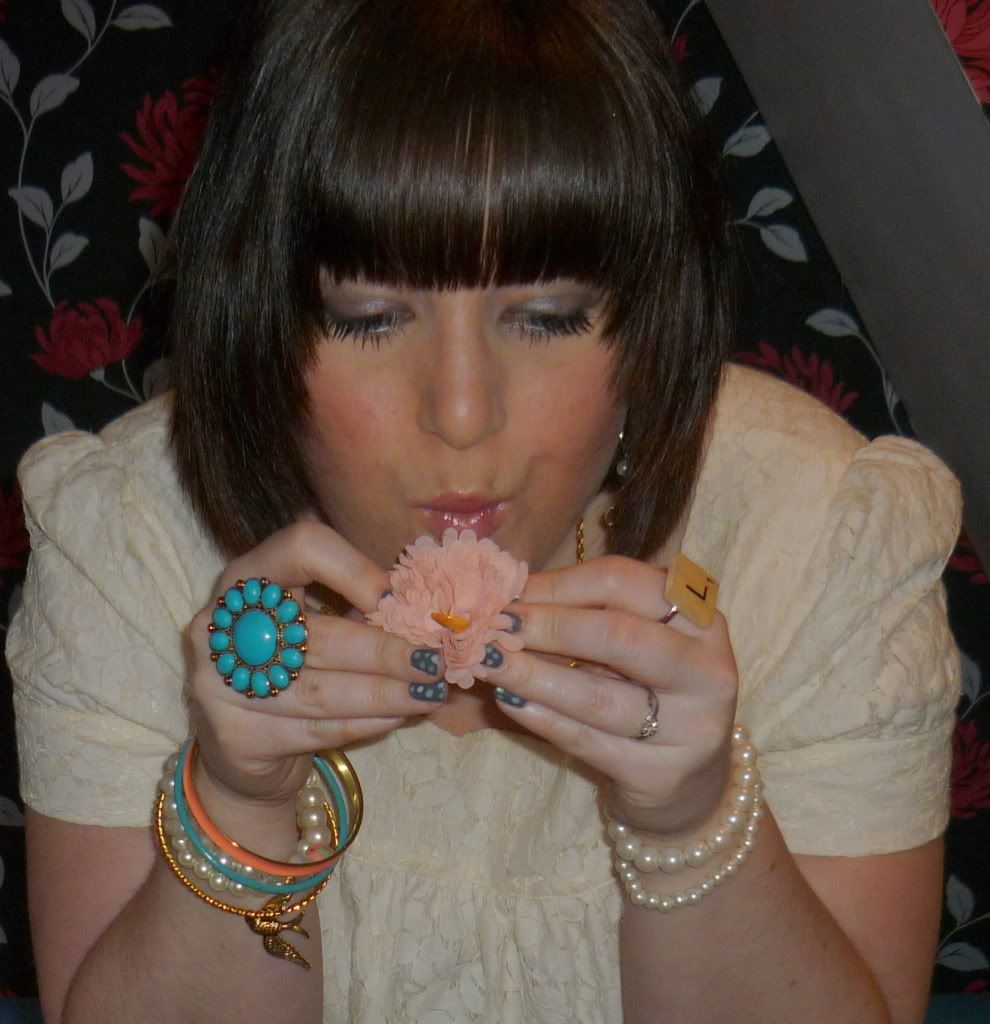 On the above photo I combined the Temp Sec bangles with my Peacocks swallow & pearl bracelet. The necklace is also from my previous Temp Sec lucky dip.
I can see these lucky dips becoming a bit of an obsession with me!
If you haven't checked out Temp Sec then what are you waiting for! Click here now! They ship in the UK for £2.95 flat rate, parcels are sent first class Royal Mail. International Shipping is available with Royal Mail Airmail service and costs flat rate of £6.00.