I know that loads of bloggers have already written reviews on this product, but I love it so much that I wanted to share!
I don't buy high end foundations as I refuse to pay a lot of money for make up, I generally use makes such as Rimmel so bear in mind that the comparison is only to 'drugstore' brands.
This has to be the best foundation I have ever used! It goes on really well, covers really well and lasts a long, long time! My cat Kitty scrammed me the other day so I decided to take full advantage of that to give you guys an example of the coverage :
before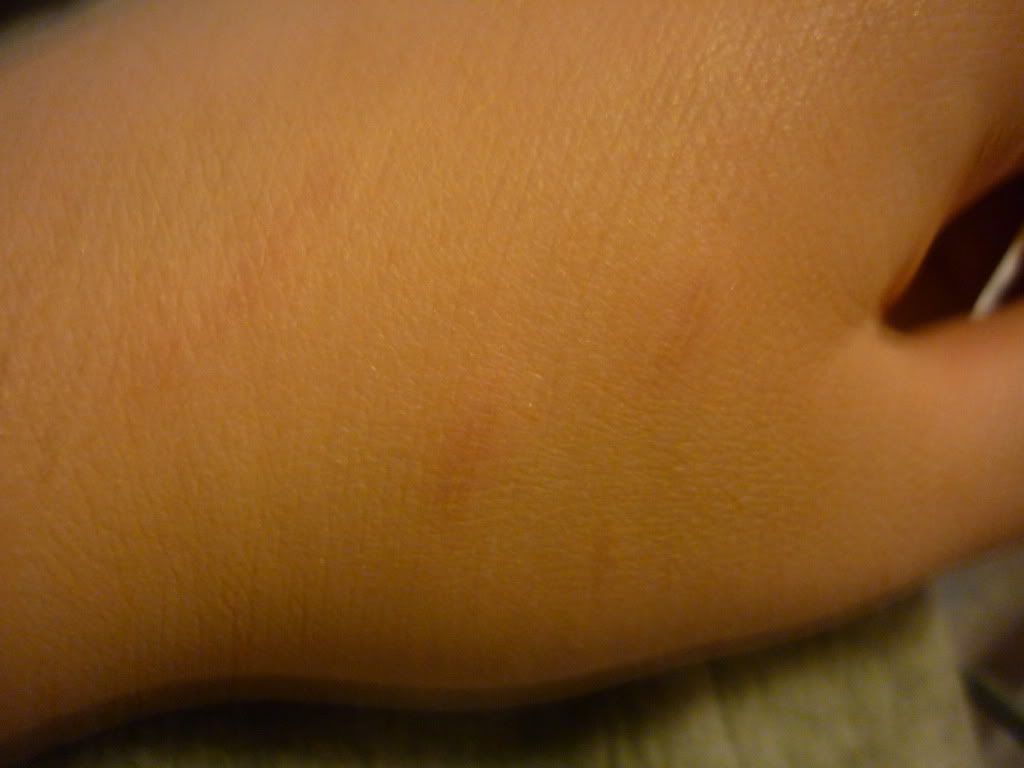 after one thin layer, my skin on my hands is quite dry and wrinkly which is the only reason it hasn't' blended very well
It has a pump which I prefer to squeezable bottles, the pump doesn't pump too much foundation out in one go either which I know a lot of pumps do.
This is definitely my new 9-5 foundation! Usually by the end of the working day I don't have a lot of make up left on my face, with this foundation I still get shiny but the coverage is still very much there. My other foundations have always gone blotchy from my shiny face but not this one, it really does hold its own! I can't vouch for whether it does hold its own for 25 hours as stated but it certainly lasts a long time!
The only flaw for me was the limited choice in colours. In my local Boots they only had three shades and they didn't have any testsers! Apparently they'd all been stolen, the joys of living in Pontypool hey! Luckily the colour I picked is pretty much spot on.
This is currently on offer for £4.99 in Boots which is a £2 saving off the normal price. I think that this is an amazing price for the quality of the foundation, I may get myself another bottle while it is still on offer. I can't see myself switching from this foundation any time in the near future, I can't think of any reason to switch as it does exactly what I want a foundation to do.
Leanne
xoxo